A recap of 2015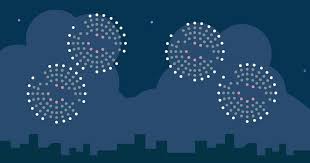 In the previous years, I spend most of my free time working in our house, not leaving much time for other things. Although I had a great time building up the home for me and my family, I'm happy that most of it is done now and I can enjoy the result of all the hard work. In 2015 I finally had some time for community work and sport. Let's have a quick look at what happened…
Work
I continued to work for Prodata (now Kapsch CarrierCom) until September. During that time I was a team member in the Architecture team and the Competence Center. Most of my work was related to the migration from WCF to ASP.NET Web API, building an Angular website for "De Lijn" and security (OAuth2 and OpenID). I met some great people there but the 3 hour daily commute was the main reason to look for something else. In September I started to work for Bank J. Van Breda where I'm a member of the ASM team (Architecture, Standards and Methodologies). In our team we're building software and tools to support the other teams and we take care of the deployment process.
Sport
I June I participated to "Les 3 Ballons", a 1-day race with a distance of 215 kilometers and an elevation of more than 4000 meters. This race required a lot of preparation so many hours were spent on my bike this year. I also lost 6 kilograms and ended at the weight of my 20's at race day :)


DDDBE
In the previous years I wasn't able to take my share of "organizing" stuff for the DDDBE usergroup we've founded in 2013 so I'm glad was finally able to contribute this year. In December I organized a session at Ordina and our user group has grown to +650 members. This is very exciting and I'm curious to see where this will go in 2016.
At the end of the month Mathias is organizing the first edition of the Domain Driven Design Europe conference. I'm sure it's going to rock!
Books
Thanks to a co-worker I discovered Audible last year (yeah… I know). Since I do my daily commutes by bike now, I have an hour a day to listen to books. Doing so resulted in 3 books I've listened to:
The Phoenix Project by Gene Kim, Kevin Behr and George Spafford
The Goal: A Process of Ongoing Improvement by Eliyahu M. Goldratt & Jeff Cox
Soft Skills: The Software Developer's Life Manual by John Sonmez
What's up for 2016?
I'm not planning too much for now to leave some space for inspiration and opportunities. But even so, it'll probably be another busy year :)